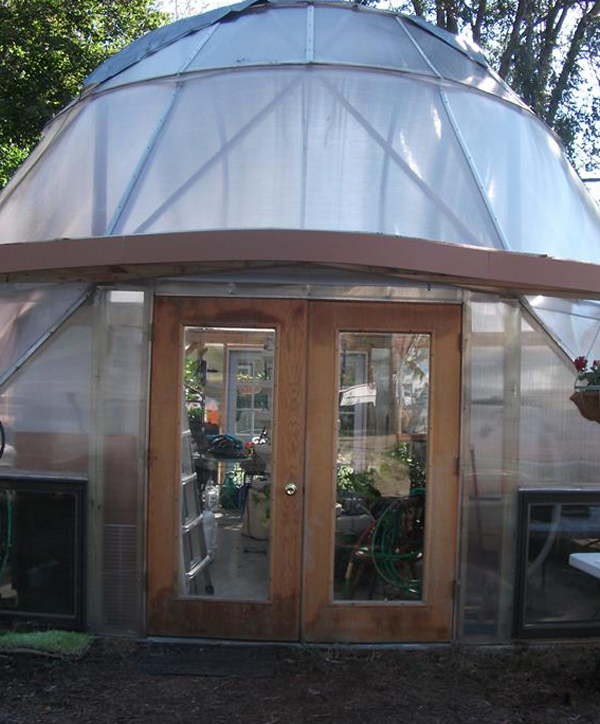 GeoFractal

Dome

GreenHouse!
SuperCharge! Foods has a unique original designed GeoFractal Dome GreenHouse!   Our sustainable greenhouse project is designed using Sacred Geometry architecture to provide a high energy space for growing high energy food!
Built in Sacred Geometry ratio, this structure was designed to conduct energy.  The GeoFractal Dome reflects geometric progression and the golden ratio with sustainable features such as rainwater cisterns and in-floor heating with supplemented heat by compost.
The in-floor pecs tubing to heat the floor in winter months runs in a labyrinth pattern.  We also infused our charged biodynamic solution into the cement for an extra grounding effect being a greenhouse in the city.  It feels really awesome standing on the floor.