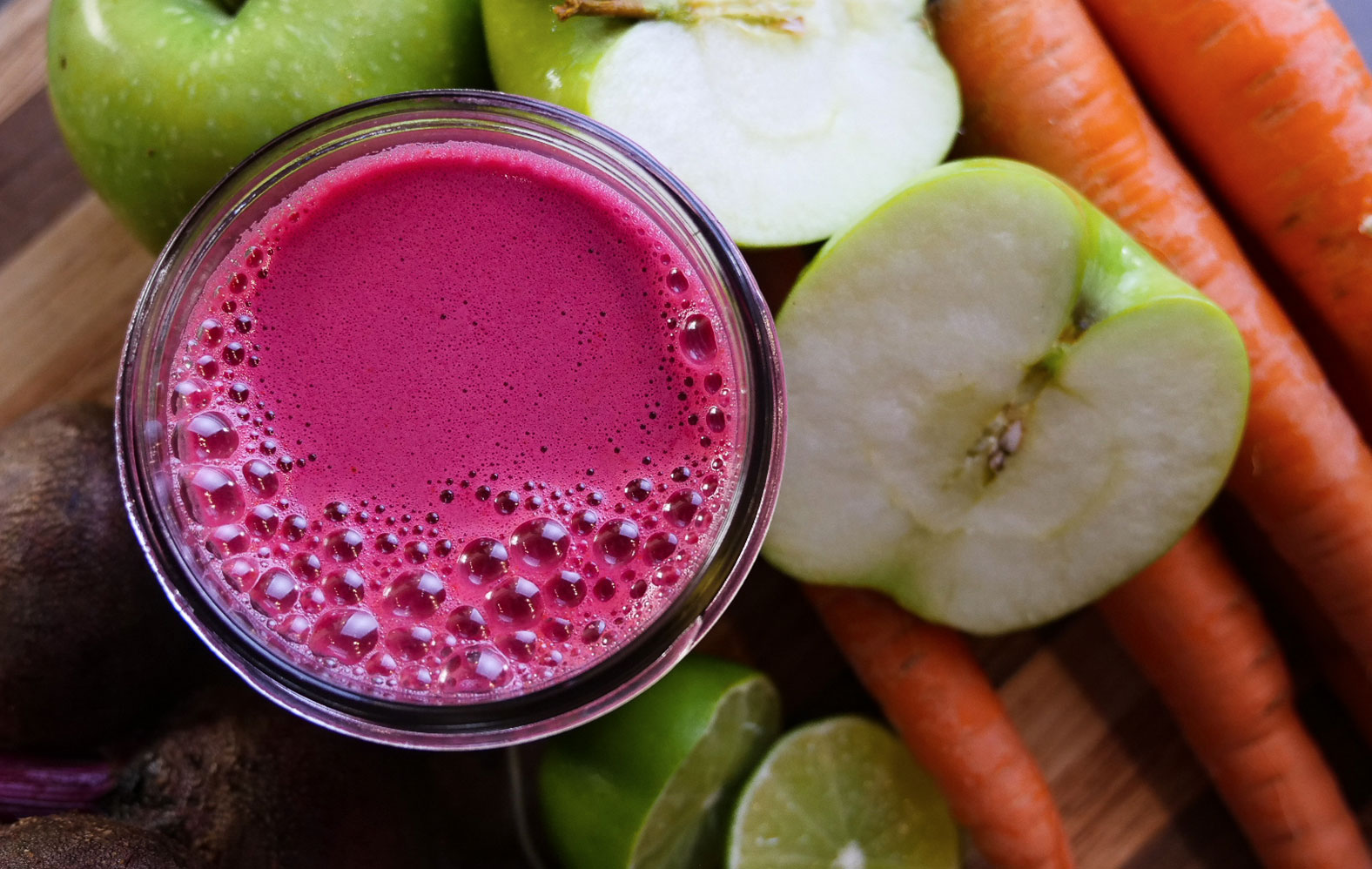 SuperCharge! Juice Bar and Urban Farm: Not Just Another Madison Juice Bar
SuperCharge! Juice Bar & Urban Farm State Street
isn't just your run-of-the-mill juice bar, we're unique in the fact that we have an urban farm in-house right here in the heart of Madison, WI. What is different about our farming - and juice bar offerings - is that we are mindful of what IS in your food rather than what is not. We are using 'beyond organic' farming techniques that ensure the highest nutrient density and energy in our
microgreen
crops.  These crops are then better able to fulfill the needs of the consumer because they are more nutritious and satisfying - and more nutrient density means MORE TASTE making our MicroGreens some of the most delicious greens on the planet!
The Juice Bar
The SuperCharge Juice Bar offers integral products for the community in juices, smoothies, cleanses, wheatgrass shots, ginger shots, acai bowls, and more!  We do our best to support local small business and be as sustainable and earth friendly as possible. Click here to see our
juice bar menu
. Order now from our
New State Street Juice Bar in Madison
Our philosophy is that when people are able to satisfy their dietary needs, they function better as people.  That means they can do the work they need to do at a more efficient level; and feel better when doing it.  When people feel better and are feeling healthy, it is more proactive in creating community and interpersonal relationships.  Our mission as a 'grass-roots' movement is to offer sustainable nutrition to the community so they can feel better and function at a higher level in order to create a sustainable and connected community that supports itself.
Juices, Smoothies, and Foods Powered By Our Homegrown Microgreens
MicroGreens are a great way to add nutrition to the food you eat, without really having to make major changes in your diet.  MicroGreens are nutrient dense baby plants that are FULL of vitamins, minerals, live enzymes, and PROTEIN!  They are a great source of vegetarian and vegan protein! MicroGreens are flavorful and add a functional diversity to your meal.  MicroGreens can be added to your meals in the same way as lettuce compliments your salad or burger or as a garnish to your plate.  Adding the MicroGreens functions as a supplement because they will help you digest the other food you are eating with their LIVE ENZYMES, and also provide additional nutrients to your meal so your body will feel more satisfied.  Generally this facilitates people to eat less because they are getting more satisfying nutrition with the microgreens in addition to better digesting and assimilating the other food the microgreens are supplementing. Adding MicroGreens to your diet is super easy, they can easily be added to sandwiches, burgers, wraps, burritos.  They can go upon eggs or in omelettes.  They can be a fresh pizza topping or the PeaShoots can cook right with the pizza to provide a vegan / vegetarian complete protein source! There are many other ways to garnish you plate with microgreens for just about any meal!  We would love to hear about your creative ideas and inspirations! You can find our SuperCharge MicroGreen varieties (we have 8 different packages of mixes) at many local grocery stores and restaurants.  Find us at Woodman's, Metcalfes', Hy-Vee, Jennifer Street Market, Festival Foods, Miller and Sons, Cap Center Foods, Lake Mills Market, and various Fresh Thyme's! And you can always buy direct from us through the SuperCharge bar on 1st and East Washington on Madison's east side!  We offer a CSA program (Community Supported Agriculture) where you sign up for weekly pick-ups at a wholesale price! Find Us On Social Media:
https://www.facebook.com/SuperChargeUS/
https://twitter.com/superchargefood
Directions:
https://www.google.com/maps?cid=4554772863557384885
Microgreens and More Delivered to Your Door
Highest quality, long shelf life superfood microgreens, cold pressed juices, and ready-to-eat foods.
Visit Our Madison Juice Bar for Smoothies, Juices, and much more.
Madison's Superfood Juice Bar.