Offering space for holistic nourishment and community!  The SuperCharge bar offers juices, smoothies, and foods 
specially formulated to SuperCharge! YOU!
We also offer retail items from other local small businesses that create integral 'good food' products! 
We rotate art displays, contact us if you would like be the featured artist!
$6 / small  ~  $8 / large
MARQUETTE
kale, spinach, cucumber, lemon, green apple, lime, SunFlower micros, celery, ginger, parsley
TENNEY
Orange, carrot, pineapple, lemon, ginger, turmeric
EMERSON
blueberry, red cabbage, celery, green apple, lemon, apple cider vinegar
GREEN TRIANGLE
SunFlower & PeaShoot MicroGreens, WheatGrass, cucumber, celery, lime  (ginger option)
FORWARD
apple, carrot, lemon (ginger option)
ATWOOD
pineapple, orange, banana, strawberry, micro-SunFlower, almond milk
EKEN
blueberry, blackberry, aronia berry, spinach, micro-SunFlower, organic apple juice
WORTHINGTON
kale, spinach, banana, micro-SunFlower, pineapple, orange, parsley, ginger, organic apple juice
CAPITAL
cold-press coffee, aronia berry, banana, hemp hearts, peanut butter, cinnamon, almond milk
SuperCharge Salads! $6
made fresh featuring our house grown SunFlowers and MicroGreens and super-special dressing!
pre-packed for a quick grab-&-go or readily available for dine in experience
SuperCharge SpringRolls $6
Pita- Pizzas! $5.50
delicious made to order~ tasty organic tomato sauce with Bunky's hummus and PeaShoots toasted with high quality Wisconsin parmesan cheese (optional)  Topped with house grown SuperCharge Basil and Cilantro MicroGreens.   Additional topping options may include:  mushrooms, spinach, kale, pineapple, and hot sauce
Seasonal Salads $9
locally sourced ingredients featuring SuperCharge MicroGreens hand-crafted with Love by Sunrise Kitchens
Hummus Basket $3.50
celery and carrot slices and blue corn chips with Bunky's hummus
Chips & Salsa $3
blue corn chips and salsa
Salsa & Dips $3.50
a combination of the hummus plate and chips and salsa
Toasted Bagels with spread and MicroGreens!
SuperCharge! SUPER SHOT
WheatGrass, SunFlower & PeaShoot MicroGreens, ginger, cold-press coffee
MENDOTA
lemon, maple syrup, vortex water, cayenne
MONONA
WheatGrass, cold-press coffee
WAUBESA
ginger, turmeric, grapefruit
WINGRA
apple cider vinegar, green apple
CBD KOMBUCHAS
$6  / 16 oz
$22 / 64oz Growlers
CBD Cold-Press Nitro COFFEE $6
Mushroom Coffee & Teas $3
GOLDEN MILK $3
turmeric, ginger, honey, black pepper, almond milk.  served warm
TEA / Herbal Infusions $2
Hemp Hearts
Bee Pollen
Ginseng
1/2 oz WheatGrass shot
Ginger
Turmeric
Chia
Maple Syrup
Local Honey
Cinnamon
Cocoa
Cayenne
SunFlower 
PeaShoot 
Morenga
Maca
Teas/ Herbal infusions
WheatGrass Juice
great protein source, offers all trace minerals, live enzymes; detoxifying and energizing!
Hemp Hearts
complete protein, good for recovery, tissue builder, fiber, improves circulation
Ginger
antioxidant & anti-inflammatory
Turmeric
antioxidant & anti-inflammatory
Cinnamon
blood sugar control, boosts brain function
Cocoa
antioxidant & antidepressant
Chia
quality protein, cleansing fiber, antioxidant, omega 3's & a good source of magnesium and calcium
Bee Pollen
40% plant-based protein, Energy & Immune booster
Honey
soothes colds; Energy & immune booster, antibacterial, anti fungal, and antioxidant
Cayenne
anti-cold/ anti fungal; soothes throat, stomach, & allergies
Maple Syrup
antioxidant; can slow growth of cancer cells
Bee Pollen
40% plant-based protein, Energy & Immune booster
Moringa
highly nutritious, proteins, adaptogen
SunFlower MicroGreens
complete amino-acid protein, essential fatty acids, good for metabolism; detoxifying and energizing!
PeaShoot MicroGreens
Complete protein source, live enzymes, phytonutrients
In front of the SuperCharge!
Urban farm we are able to share the freshest 'farm to table' WheatGrass shots as well as our very own "SuperFood Salads" made from our home-grown MicroGreens!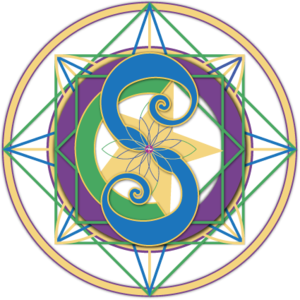 We also have a retail section offering local integral small business products including:
Yum Butter, Fizzeology, Let It Ride Cold-brewed coffee, NessAlla Kombucha, Tapuat Kombucha, Rude Brew Kombucha, Nami Chips, Paleo Mama products, Inspired Alchemy SuperFood Truffles, H2O EnergyFlow charged water, SuperCharge! MicroGreens & Salads, Gorilla Goods.
Our only non-local product are Hemp Hearts, Hemp Flakes, & More Than A Square Meal bars:  http://www.hemphearts.com/
Also offering 'grab-and-go' bottled juices in our merchandiser from our good friends @ Healthy Roots!
The best and tastiest nutrient-dense bottled juices made intentionally from quality produce.  Perfect for a quick grab or to save for later.
*we have designated parking spaces in back of the building, accessible from the alley entrances off both E. Washington avenue and 1st street.
Check out our menu; we offer complimentary vortex-charged water and WiFi and always good vibes ~